The Online Auction Nov 19-21, 2021 Was a Success!
Thank you for your generous sponsorships and donations to the Elk/Beaver Lake Equestrian Society (EBLES) silent auction. A net total of $6,060.47 was raised. Of this $606.05 was donated to the BCSPCA and $606.05 was donated to Horse Council of BC ($406.05 plus $200.00, which was collected specifically for HCBC). These donations will be used by each organization to support their efforts in assisting animals and their owners who have been impacted by the recent floods in the Fraser Valley and the Interior of BC. The remainder will be used towards the costs of a sprinkler system for the remediated main ring at the Elk Beaver Lake Equestrian facility. We expect to put the new footing in this spring in time for summer shows and events. The EBLES facility would not exist if it were not for the many volunteers, sponsors and donors like you. It is truly a community facility, both used and created by a community that you are a part of.

Sincerely,
Dianne McGuire
EBLES President
Thank-you to all our Supporters for the 2021 Online Auction
Sponsors
Donors
2021 Schedule
Saturday June 20, 2020,
VTRA Fundraiser
Saturday July 25, 2020,
EBLES Painting Party (Weather Permitting)
Thursday July 1, 2021,
Through the Horse's Ears Trail Ride - Photo Challenge
Sunday August 29, 2021,
EBLES Trail Class Fundraiser
Friday November 19, 2021,
EBLES Silent Auction Fundraiser
Note: The Retriever Club will be hosting an event on June 14, 2020. It is possible the mock shots from these events could spook some horses.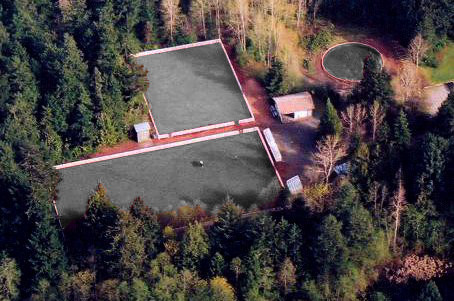 To Book the Ring
The rings at Elk/Beaver Lake are a wonderful facility to host a one day show. There is the main hogfuel ring and a warm up sand ring. There is also a 20 metre round pen.
To book this facility, please contact:

Claire Vessey
clairevessey@yahoo.com
or by phone, 250-391-1790
For all rentals, this document needs to be printed, completed and sent with full payment and damage deposit to Claire Vessey (contact info and address is on the forms):
Google Map to Elk/Beaver Lake Equestrian Centre



Our address is:

720 Beaver Lake Road
Victoria, BC
V8Z 5M2

If you spot a sign for the "Equestrian Centre", you're almost there!
CRD Map to Elk/Beaver Lake Equestrian Centre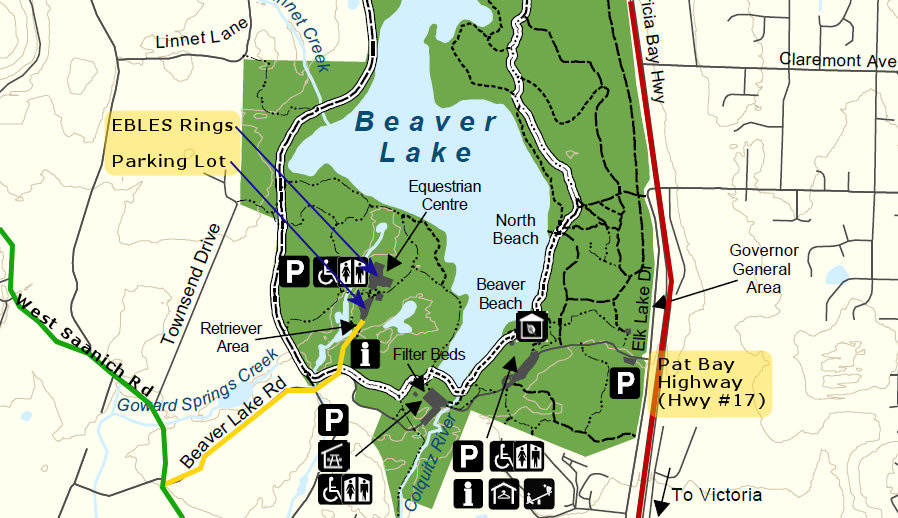 Adapted from a CRD Park map