Our Facilities
---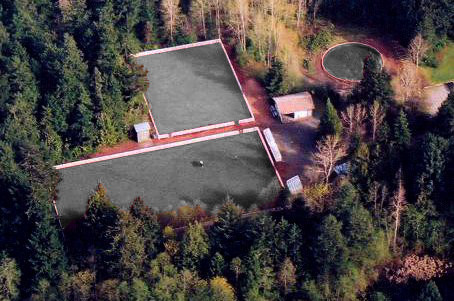 The rings at Elk/Beaver Lake are a wonderful facility to host a one day show or clinic.
This includes:
A 220' x 120' main sand ring
A 135' x 100' warm up sand ring
A 20 metre round pen
Covered concession area
Annoucer's Booth
Judges Booth
Outdoor Tie Stalls
Small Covered Shelter
Ample Parking for Trailers
We hope to see you soon!
⸻ Book ⸻
⸻ Rentals ⸻
To book this facility, please contact:
Claire Vessey


[email protected]


or by phone, 250-391-1790
For all rentals, this document needs to be printed, completed and sent with full payment and damage deposit to Claire Vessey (contact info and address is on the forms):
⸻ Current Calendar ⸻
All events are subject to change.
Location
---
Our address is:
720 Beaver Lake Road
Victoria, BC
V8Z 5M2
If you spot a sign for the "Equestrian Centre", you're almost there!
Trails
---
Please remember we share the trail and respect everyone's safety and enjoyment in the park. As riders, we must make certain that we do our best to make every horse/non-rider meeting on the trail a pleasant one. Ride single file on the right and walk within 50 metres of non riders. Make eye contact, and be friendly and agreeable.